Examples of Our Work
Regardless of the size of your job you can count on California Emergency Services. Below are just some of the examples of our work.
Fire Damage Restoration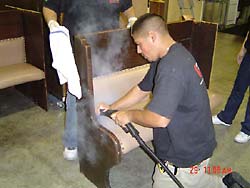 Some disasters leave a film or deposit that requires cleaning. Smoke or a contaminant are just a couple of examples. California Emergency Services is well-versed in providing cleaning services on all structural elements in a residence or building.
Water Damage Restoration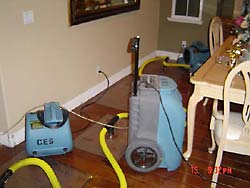 Water disasters can cause a tremendous amount of damage without the results being immediately obvious. California Emergency Services is highly experienced with both small and catastrophic sized water damage disasters as well as the cleanup of both clean and contaminated water. California Emergency Services can respond to a water disaster immediately and begin mitigating the damage.
Mold Damage Restoration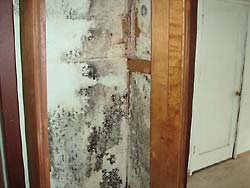 Mold contamination is a major cause for negatively affecting indoor air quality.Relying on an experienced environmental company that specializes in the analysis of microbial growth, a plan of action is then drafted that California Emergency Services will adhere to in order to address the affected areas and contain the contamination. This is particularly important as an inexperienced person could actually do more damage by not following the proper code of containment and using the proper barriers.
---
Fire • Smoke • Odor • Water • Mold • Specialty Services
Licensed & Certified • Residential & Commercial • Bonded & Insured • 24-Hour Emergency Service